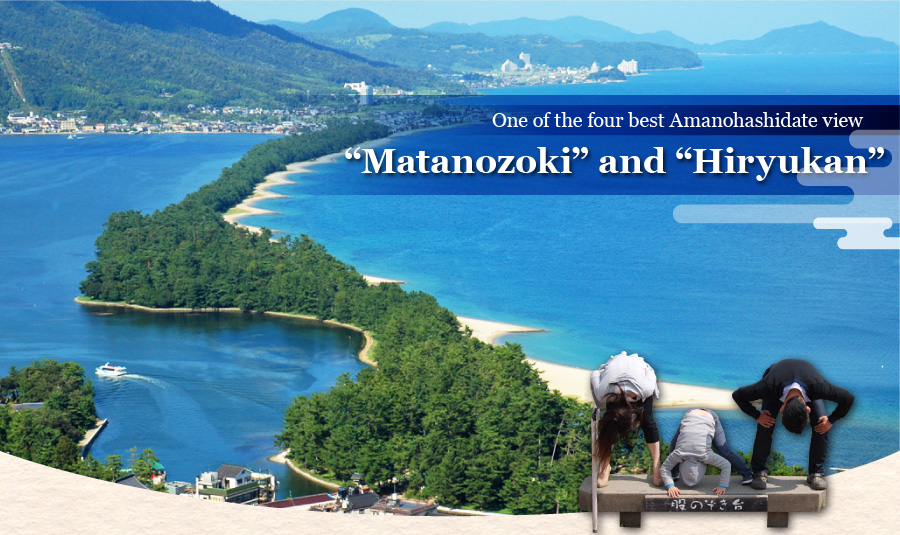 Amanohashidate is known as a place to do "Matanozoki ( Upside down looking through your legs )"
The first thing to do at Amanohashidate view land is "Matanozoki".
Amanohashidate itself is already beautiful, however, when you do "Matanozoki", you will see the land and sky upside down, and the view looks like a dragon ascending to the heavens.
It is this view that gave the Hiryukan its name, view of the skyward dragon.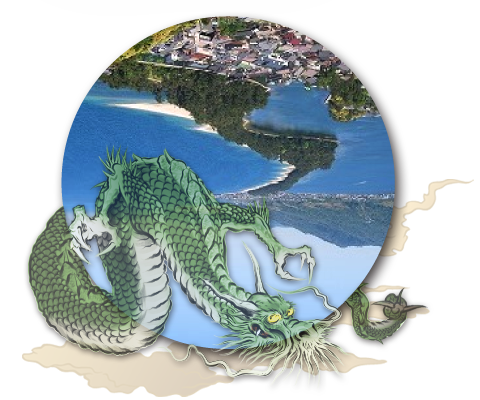 Amanohashidate is known as the place you can see white beautiful sandy beach and vivid green pines. On winter morning, pine tree leaves get frosted with snow on top. You can see a dreamy silver world.
When the sun rises, they melt and you can no longer see them.
We call it a "Gensetsu no Hiryukan (Hiryukan with dreamy snow)".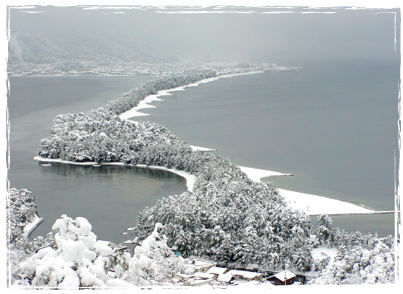 The scenery from the Amanohashidate View Land is called "Hiryukan"
because it looks like a dragon ascending to the heavens.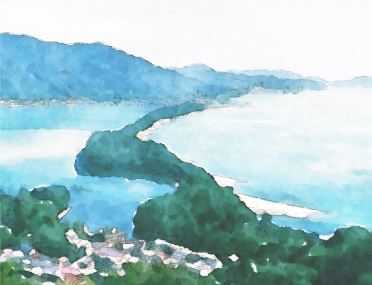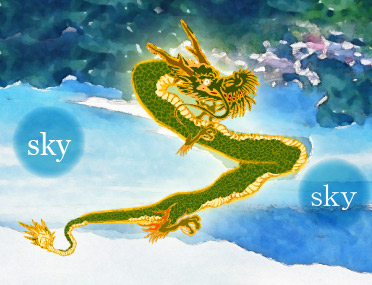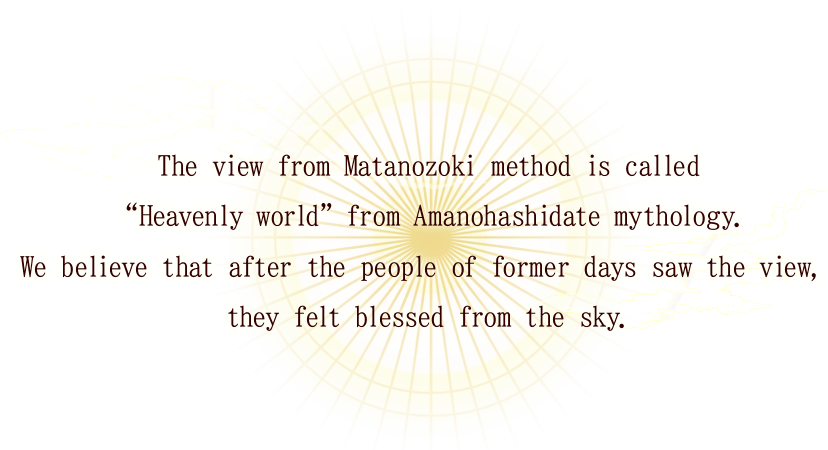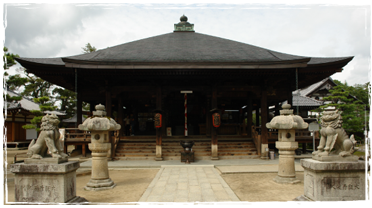 Amanohashidate Chionji(Monjudo)
Kusedoengi
The legend 'Kusedoengi' tells the story that there was a bad dragon which was causing problems here. To solve the situation, the Wisdom First Buddha "Monjubosatsu-Sama" was invited and educated the bad dragon.

Amanohashidate places in the northern part of Kyoto and it is known as one of the three best view place in Japan (Others are "Matsushima" in Miyagi and "Miyajima" in Hiroshima). The pine trees street is 20m-170m wide and 3.6km long. You can see more than 8000 pines. It is named "Amanohashidate (Bridge to the sky)" because it looks like so.
It took thousands of years to get to the beautiful shape and so many people visit Amanohashidate every year.
To enjoy the nature-filled Amanohashidate, you can see it from the view spots, you can walk through it, ride a bicycle, get on the tour boat, swim in the sea and so on. (50 minutes on foot, 20 minutes by bicycle)
Amanohashidate is chosen as so many "The 100 best ** in Japan" such as pines, natural water, streets, white sand and green pines, shores, historical natural features, historical park and geological features.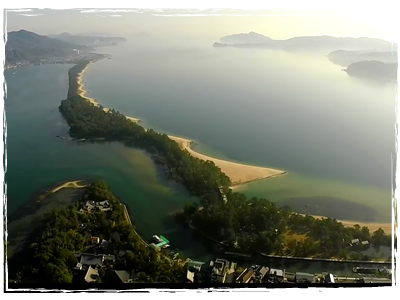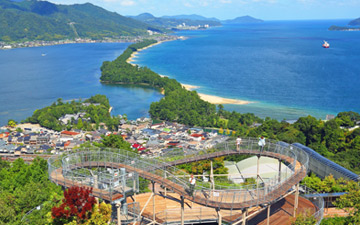 Walk through the dragon imaged sky path and enjoy the view from the top.
You can go to the viewing deck from the restaurant and the central ticket booth area. Please use the spiral stairs to get to the sky path part.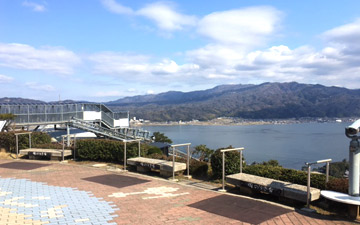 There are handrails to make you do "Matanozoki(upsisde down looking through your legs)" easily.
Feel the difference between the normal view and the upside down view.