Chairlift & Monorail info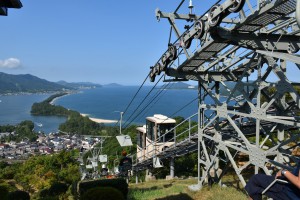 Monorail

Departure time :

The platform below : every **:00, **:20, **:40.
The platform above : every **:10, **:30, **:50.

Capacity :

40 (in order of arrival)

Required time :

7 minutes

Chairlift

Departure time :

Any time

Required time :

6 minutes
Last departure time of chairlift and monorail
TERM
platform below
platform above
Feb. 21 – July 20
Monorail
16:40
17:10
Chairlift
17:00
17:20
July 21 – Aug. 20
Monorail
17:40
18:10
Chairlift
18:00
18:20
Aug. 21 – Oct. 20
Monorail
16:40
17:10
Chairlift
17:00
17:20
Oct. 21 – Feb. 20
Monorail
16:20
16:50
Chairlift
16:30
16:50
About small children
Single chairlift rides are available from 6 years of age. Children under elementary school children can ride in abults'knees in the direction of traval.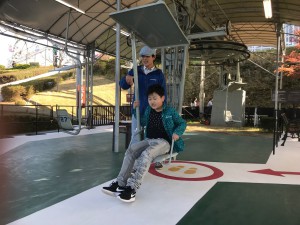 About pets
No pets are allowed on the monorail, sorry.
Please take the chairlift. Check the Chairlift maintenance days.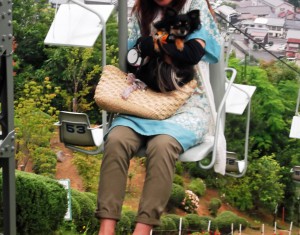 Others
Check the "FAQ"page for more information about the chairlift & monorail.
Chairlift & Monorails' Days Out of Service
Days Out of Service lists are below
Month
Chairlift closed
Monorail closed
2018Dec.
11~13
5
2019Jan.
16
―
Feb.
13
―
 
Mar.
13
6
Apr.
15~19
―
May.
15
―
Jun.
12
5
Jul.
10
―
Aug.
28
―
Sep.
18
―
Oct.
16
15
Nov.
20
―
Dec.
10~12
4